Work on the 3rd Edition of "Invent Your Own Computer Games with Python" has begun, along with translations of the book to Spanish, French, Chinese, and Swedish all foreign languages (these were just the languages that have been started, but I appreciate translators of any language). The 2nd edition came out in 2010. Since then, I've written three more books and gained experience from teaching programming to kids and adults. The 3rd edition will not have new content, but has two major aims:
Renewed copy editing efforts to make the text easier to read (especially for younger readers) and reduce the word count by 20%.
Translate the book into other languages through volunteer efforts.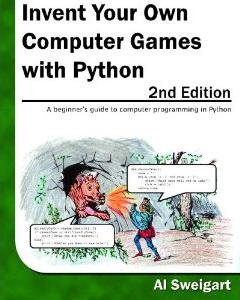 I'm currently looking for volunteer translators of all experience levels to commit any amount of effort. Please contact me at [email protected].
The translation efforts will be coordinated on the GitHub repo for the 3rd edition. Even if you do not have experience using git, I can work with you to get your translations checked into the repository.
All proceeds from sales of translated books of "Invent Your Own Computer Games with Python, 3rd Edition" will be donated to the Python Software Foundation.
These proceeds will be published on GitHub.
I make similar donations to the EFF, Tor Project, and Creative Commons nonprofits from sales of my other book, "Hacking Secret Ciphers with Python". I publicly post an accounting of these donations.
All translators will get attribution credit on the book cover, in the PDF, and on the website.
I appreciate the efforts of the translators to bring programming knowledge outside of the English-speaking world. I want them to know that I do not plan to personally profit off of their labor.