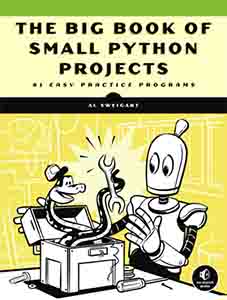 My new book, The Big Book of Small Python Projects, is now available from No Starch Press. You can get the ebook for free when you purchase a print book from No Starch Press. Or you can buy the book off Amazon.
Read "The Big Book of Small Python Projects" online for free.
This book contains 81 small but complete programming projects written in Python. These projects are designed to help new programmers who have learned the basics see what real programs "look like". These aren't code snippets, but actual, full programs that you can run. At the same time, they are small enough so that their source code is easy to understand.
Watch this book's video trailer created by the author.
Episode 64 of the Teaching Python Podcast discusses the book.
If you've followed some basic Python tutorials but feel like programming hasn't quite "clicked" yet, this is the book to read. Or, if you are new to programming but adventureous enough to just dive into code, these programs are simple enough to be understood to new programmers as well.
Many of these projects come from my old "STDIO game jam" projects in this git repo on GitHub. You can also find the source code of the programs in the book in the downoadable resources file on the No Starch Press page for the book.
Praise for The Big Book of Small Python Projects
"I've always been impressed by the variety of simple, but interesting and fun, projects Al can come up with and this collection takes that to the next level... Even experienced coders are likely to be pulled into browsing through the wide variety that Al has put into this book."
—Naomi Ceder, Fellow of the Python Software Foundation
"Al Sweigart presents fun programs, inspiring learners to tweak them. That's how I learned to program: tinkering with examples from books and magazines. It works!"
–Luciano Ramalho, Technical Principal at ThoughtWorks and author of Fluent Python
"Whether you're new to Python or want to exercise your coding brain, I recommend The Big Book of Small Python Projects to spark your thinking. Both the 'big' and the 'small' in the title are accurate. There are a lot of projects in this book, but most code takes up only a page or two. That makes it a fun reference book to get you into the flow or kick off a session in your terminal."
–Adam DuVander, Founder, EveryDeveloper
Project Descriptions
Learn to program for free with my books for beginners: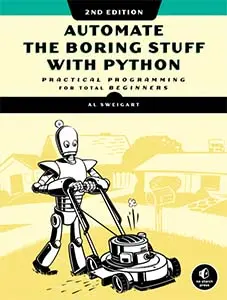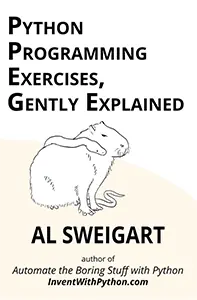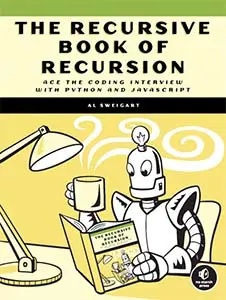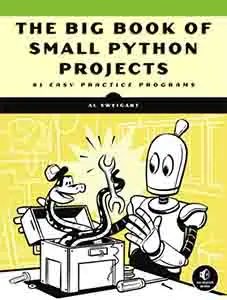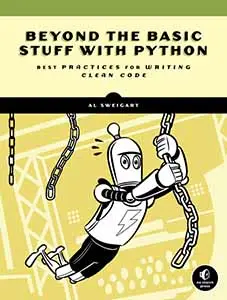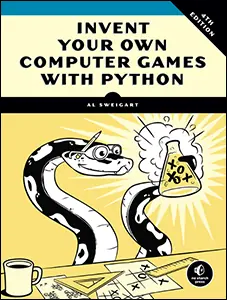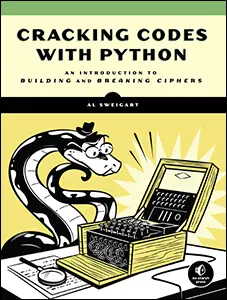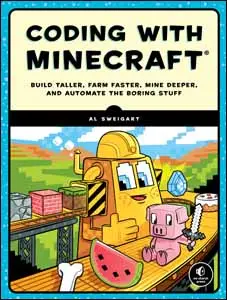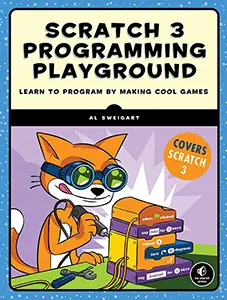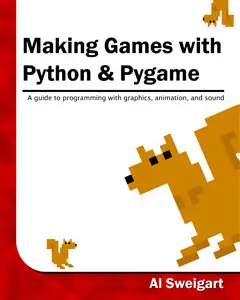 Sign up for my "Automate the Boring Stuff with Python" online course with this discount link.